1. Who knew
Jeeves was a painter
?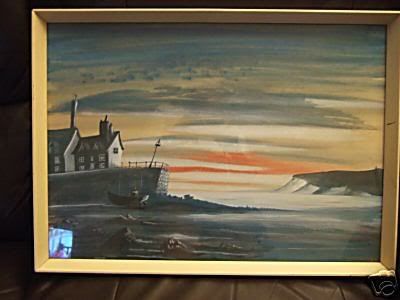 2. The BOUO is
up for auction
!
It's a charity auction to raise money for
Families of Spinal Muscular Atrophy
. Garrett Lerner, who wrote a number of House episodes, has a son who suffers from the disease. You
know
how much I want the BOUO, right?
3. My LJ is decorated for the holidays. What do you think?
If only decorating my house was as simple!
4. I
will
get my Christmas cards out this weekend!
If you'd like me to send you one, please leave your address
at this post
(comments are screened) or send me an email at msliz4857 at yahoo dot com.
5. My younger son turned 18 on Monday.
If you have a child that age, you'll understand when I say "yikes!" If you don't, you'll just have to trust me.
6.
Merry Little Christmas
.
"Again, statistically speaking, better me than him." *sob* I
adore
Wilson. House better sex him up real good when all this is over.
7. Stephen! On my TV!! Chatting away!!! *bounces* Life is good!!!!
He was all yummy in brown. He chatted a bit about Hugh (called him "m'colleague Hugh"! squee!), his flying, his taxi, and the poetry on greeting cards ("there isn't enough vomit in the world"). I'd upload the interview, but frankly, I've no idea how to transfer it from a Tivo file to another format in a reasonalbe size. My 10-minute mpegs are 200 and 300 mb! If anyone has any tips, I'd appreciate them!
Guess that's it for now. Have a wonderful Friday and a great weekend!
Hello, dear f-listers! For some inane reason, I woke up at 1 AM and couldn't go back to sleep. Doncha just love that? *sigh* So I've been prowling around eBay, reading some of the multitude of new fic that's on LJ these days, and generally idling the wee of the morning away.